Pokki, my favourite start menu for Windows 8 got a very interesting update today and added a fair few features which I really like. The update will be applied the next time you try to use Pokki.
New Colour Scheme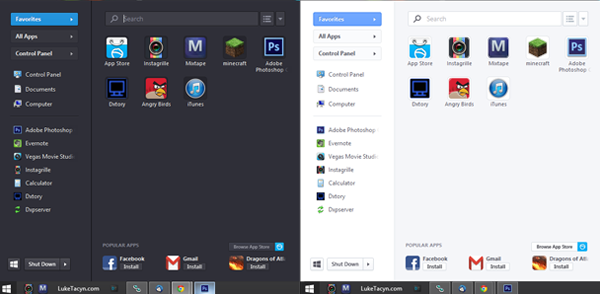 Pokki originally only had one dark theme, but now you have a choice to choose a light or dark theme. Personally I really like the dark theme but I suppose the choice is always there.
New Layout & Design
Pokki has lost some weight but is still awesome. The side bar is slightly thinner and allows you to choose what items to display in the settings, favourites are easier to access and notifications have been moved into a drop down menu, cleaning up Pokki a bit.
Windows Taskbar Button

My favourite choice of all is the option to change the start menu "logo" from the Pokki logo (acorn) to the new Windows logo. I must admit the Windows logo seems more fitting, but if you still liked the Pokki logo as the start button you can choose which you would prefer in the settings.
Improved Search

Pokki has made some changes to search. It is now faster and seems to be able to find files faster and more accurately than previously. For example, I could never load the Evernote desktop app from Pokki (I always had to do a metro search to launch it) but now I can properly search for Evernote hassle free.
Easily add items to Pokki favourites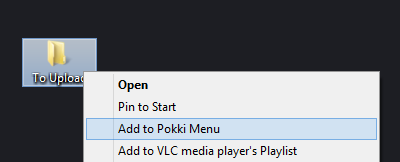 You can now right click any file/folder on your computer and click "Add to Pokki Menu" in order to add it to your favorites.
More Customisation Options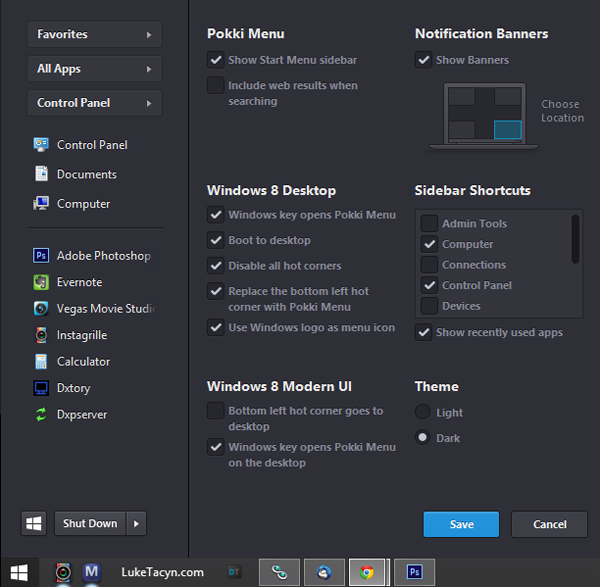 These are always good. Not only do you get colour scheme choice and taskbar button choice but you also get to choose what is shown in your sidebar, such as recent apps and sidebar shortcuts.
Features I would like to see
Its great to see the Pokki team are working hard to make Pokki the best start menu for Windows 8, but there are some features I feel are still missing such as:
The ability to add/remove items from Pokki search
The ability to resize Pokki (as its kinda huge)
The Ability to pull in Notifications from Windows, not just Pokki itself.